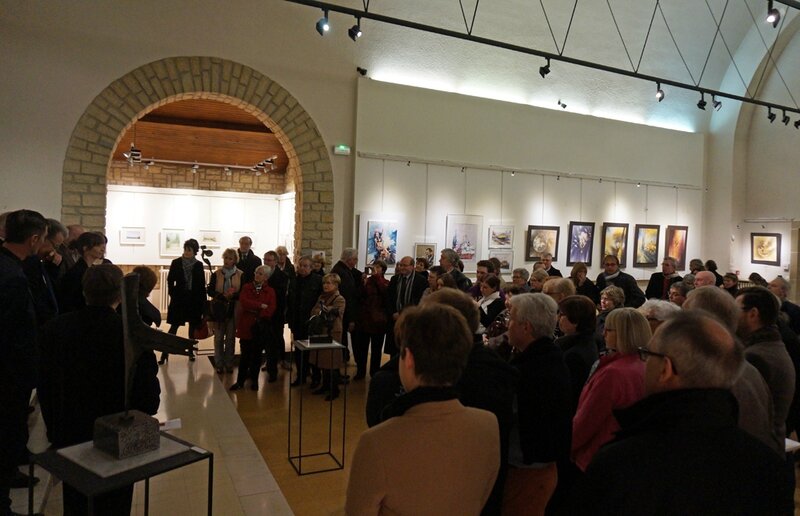 Le vernissage de l'exposition Regards du Nord s'est déroulé ce 18 mars à Cormontreuil, près de Reims, devant une centaine de visiteurs et d'amoureux des arts. La cinquantaine d'oeuvres présentées propose une grande variété de styles et de techniques dans le domaine de l'aquarelle : les sujets évanescents de Claude Carretta, l'univers poétique de Catherine Millet, les paysages saisis sur le motif et la juste touche de Richard Vanlerberghe, les verticales et lignes fortes de Patrick Pichon et l'explosion colorée signée Fernand Thienpondt. A celles-ci s'ajoutent les superbes sculptures en bronze de Michel Magnani qui apportent une note d'exotisme et de symbolisme à l'ensemble. Je suis très heureuse de participer à cette exposition aux côtés d'amis artistes talentueux. Encore un grand merci à Claude Carretta, qui a organisé de mainde maître cet événement !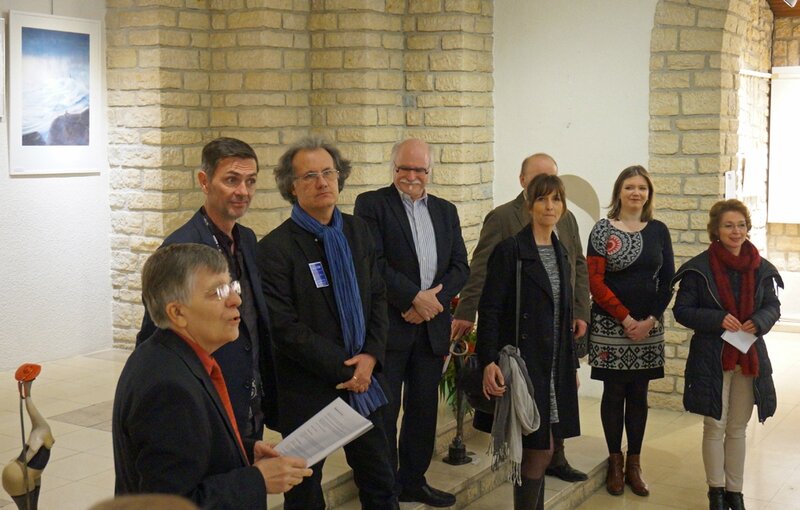 Plusieurs stages et démonstrations d'aquarelle animeront la semaine à venir : Fernand Thienpondt (mercredi 23) et Claude Carretta prendront leurs pinceaux et partageront leurs sources d'inspiration et leur technique avec les visiteurs. Entrée gratuite.
Regards du Nord - Aquarelles et Sculptures. Exposition jusqu'au 27 mars, de 14 à 19h. Salle Suzanne Tourte, 4C rue Simon Dauphinot, Cormontreuil, France. Entrée gratuite. Info : claude.carretta@orange.fr.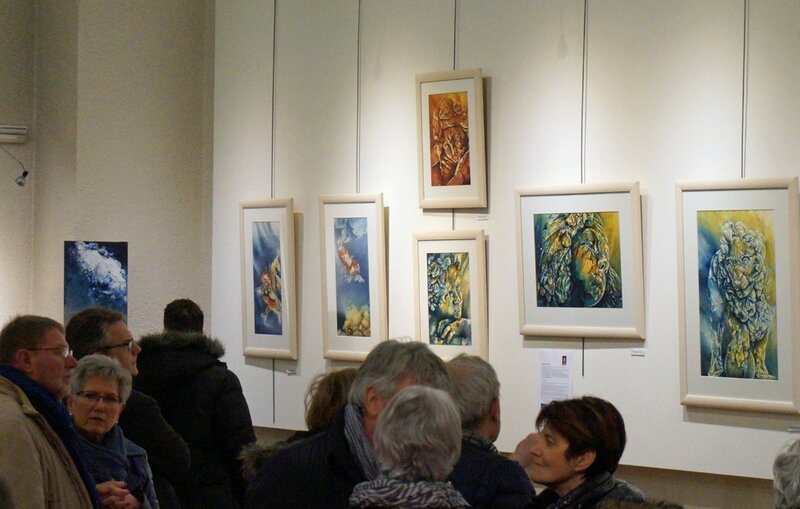 The opening ceremony of Regards du Nord exhibition took place on 18 March in Cormontreuil, near Reims, in front of a hundred of visitors and art lovers. The 50 artworks shown on exhibit propose a wide variety of styles and watercolour techniques: Claude Carretta's evanescent subjects, Catherine Millet's poetic universe, the landscapes painted on location by Richard Vanlerberghe, Patrick Pichon's vertical and strong lines and, last but not least, the colourful explosion by Fernand Thienpondt. Besides, the superb bronze sculptures by Michel Magnani bring a touch of exotism and symbolism to the ensemble. I am very happy to be part of this exhibition alongside talented artists and friends. I wish to thank Claude Carretta, who brilliantly organized this event!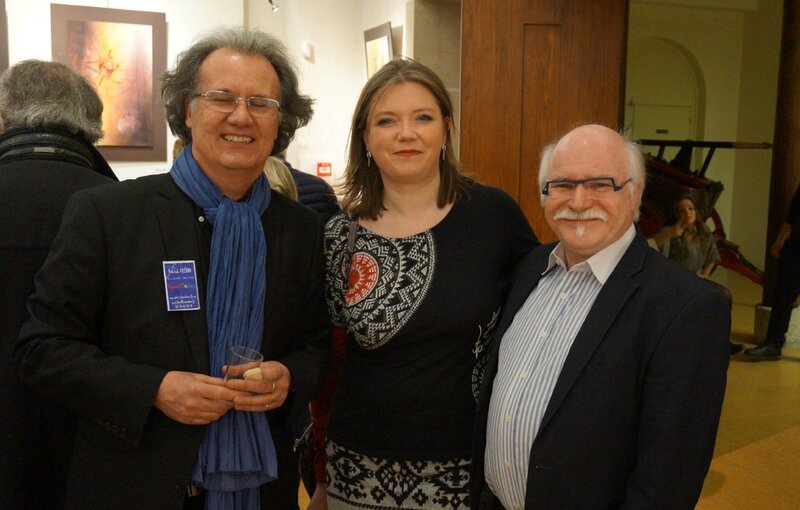 Avec / With Patrick Pichon & Fernand Thienpondt.
Several workshops and watercolour demonstrations will take place next week: Fernand Thienpondt (on Wednesday 23) and Claude Carretta will take their brushes and will share their inspiration and technique with the visitors. Admission is free.
Regards du Nord - Watercolours and Sculptures. Exhibition running until 27 March 2016, from 2 until 7 pm. Salle Suzanne Tourte, 4C Simon Dauphinot street, Cormontreuil, France. Free admission. For more information, please contact: claude.carretta@orange.fr.