J'exposerai prochainement en Russie pour la 10è Biennale d'Aquarelle Art Bridge, à Saint-Petersbourg. L'exposition se tiendra dans l'Exhibition Space du Palais Youssoupov de la Moïka. Ce lieu prestigieux était autrefois la résidence principale des Youssoupov, l'une des familles les plus riches de l'aristocratie russe connue pour sa philantropie et ses collections d'art. Le Palais est également célèbre pour avoir été le théâtre de l'assassinat de Raspoutine en 1916.
Le thème de cette exposition est "Souvenirs d'enfance". Mon aquarelle Attrape-moi si tu peux !, empreinte du souvenir des fêtes foraines de mes plus jeunes années, rencontre l'esprit de l'exposition et sera présentée aux côtés d'oeuvres d'artistes russes et venant du monde entier.

Plusieurs stages d'aquarelle d'exception, des conférences de presse et tables rondes figureront également au programme de cette biennale.

L'exposition se déroule du 15 novembre au 11 décembre 2019, à l'espace d'Exposition du Palais Youssoupov (21, Decabristov St., Saint-Pétersbourg).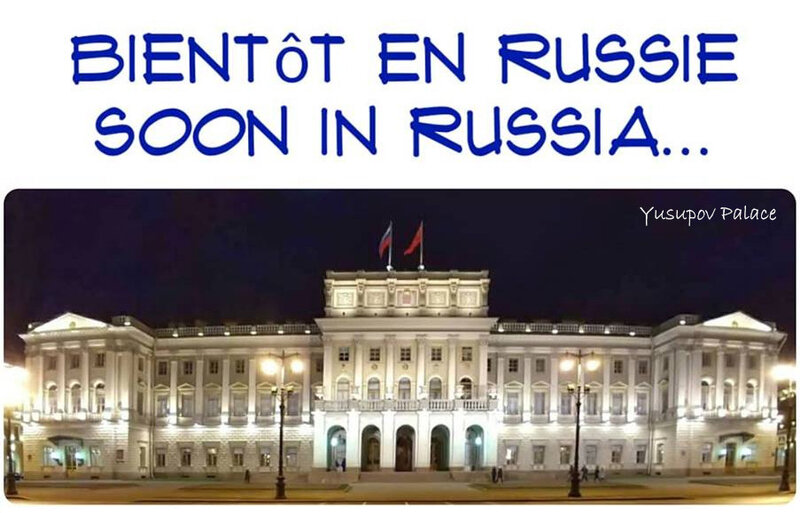 My work will soon be exhibited in Russia for the 10th Art Bridge Watercolour Biennial, in Saint-Petersburg. The show will take place in the Exhibition Space of the Yusupov Palace, also know as Moika Palace. This prestigious place was one the primary residence of the Yusupov family, one of the wealthiest families of the Russian aristocracy known for their philanthropy and art collections. The building is also famous for having been the site of Rasputin's murder in 1916.

This exhibition's theme is "Childood memories". My painting Catch me if you can!, a memory of the fairs from my youngest years, meets the spirit of the show and will be exhibited alongside works from Russian and worldwide-known artists.

During the biennial, watercolour master-classes, press conferences with representatives of mass media and round-table discussions will be hold.
The paintings are on display from November 15, until December 11, 2019, Exhibition Space of The Yusupov Palace (21, Decabristov St., St.-Petersburg).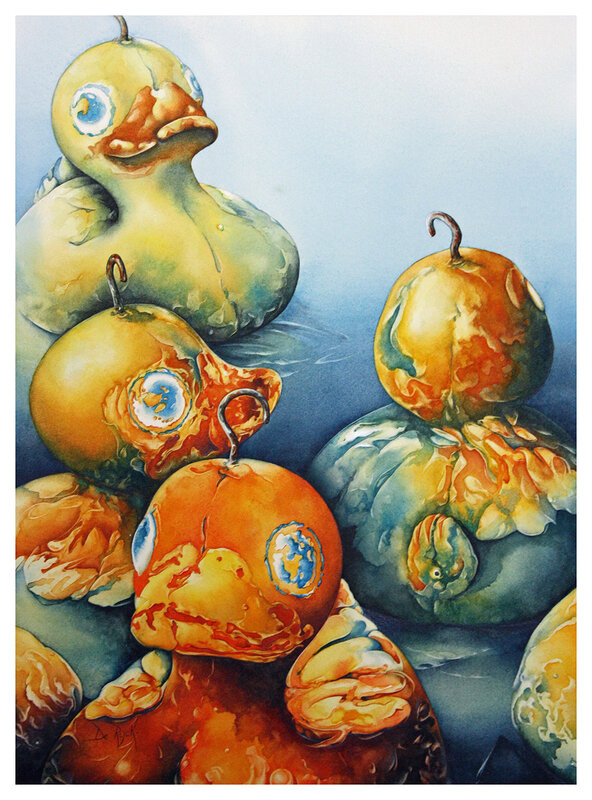 Attrape-moi si tu peux ! / Catch me if you can! Aquarelle / Watercolour. Saunders Waterford (CP). 37 x 27 cm. Disponible / Available.