A propos de l'auteur Catherine DR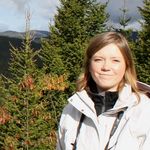 Catherine De Ryck
Email : Contactez-moi
Pays : Belgique

Quelques mots sur moi
Peintre et illustratrice - aquarelle, pastel, huile. Expositions en Belgique et à l'étranger. Stages d'aquarelle et contribution à divers magazines. Globe-trotter.
Présidente d'Eau En Couleurs - Belgian Watercolour Centre (2010 - présent).
J'espère que vous apprécierez ce blog. Vous y découvrirez mon travail et trouverez davantage d'informations au sujet des expositions auxquelles je participe/que j'organise, des stages, ... sans oublier quelques notes utiles concernant la technique de l'aquarelle (WIP, démonstrations étape par étape, ...).
Merci pour votre intérêt et votre soutien. Je vous souhaite une bonne visite au fil de ces pages.
Pour toute info complémentaire ou question, n'hésitez pas à laisser un commentaire ou à me contacter par mail (via la rubrique Contactez l'auteur située en haut à droite).
International artist and illustrator - watercolour, soft pastel, oil painting. Workshop instructor, magazine contributor, globe-trotter.
President of Eau En Couleurs - Belgian Watercolour Centre (2010 - present).
I hope you'll enjoy this blog. Here you will find my works, information about the exhibitions I attend/organize, the workshops, ... and technical notes about watercolour (WIP, step-by-step demonstrations, ...)
Thanks for coming and showing support. I wish you a good visit.
For more information, please do not hesitate to post a comment or to contact me by e-mail (category situated above, on the right : Contactez l'auteur).
Mes centres d'intérêt
Fine Arts, movies, litterature, music, theatre, travel, horse-riding, long walks, ...